2022 Quality Reporting Deadlines Calendar
Meet your 2022 Hospital Quality Reporting Program Deadlines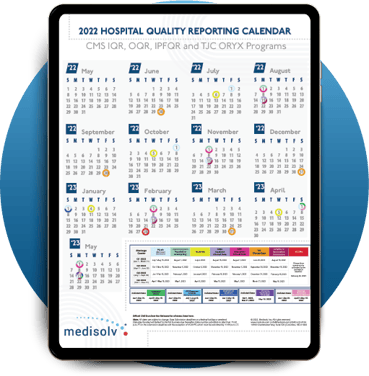 To help you get organized, Medisolv put together a complete schedule of your 2022 Hospital Quality Reporting Program submissions. Download this calendar to stay on target to hit all of your important deadlines for the IQR program this year.
More Educational Resources
Regulatory Updates: Ambulatory
CMS's Promoting Interoperability requirements vary depending on if you're a hospital or ambulatory practice. Find out which requirements matter to...