Download for free today
IQR Requirements from the 2023 IPPS Final Rule
Medisolv has put together a quick reference guide for the IQR Requirements detailed in the 2023 IPPS Final Rule. Easily click through to dive into each of the new requirements.
This guide references:
DQMs

Health Equity Measure

Social Drivers of Health Measures

Perinatal Care Measures

Opioid

Measures
THA/TKA Measures
Additional IQR Program Requirements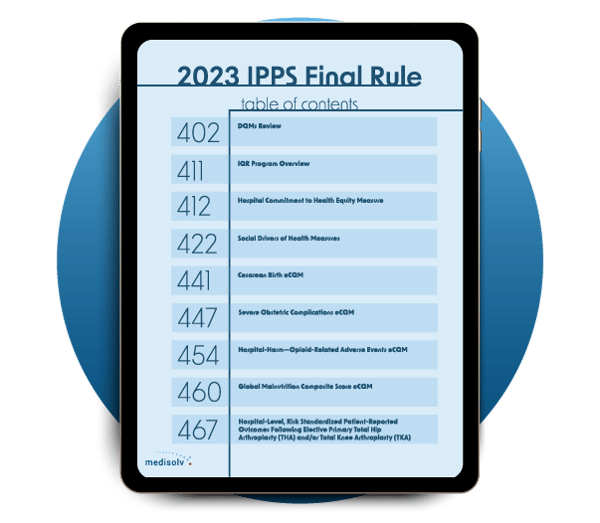 Download the reference guide.
MORE EDUCATIONAL RESOURCES